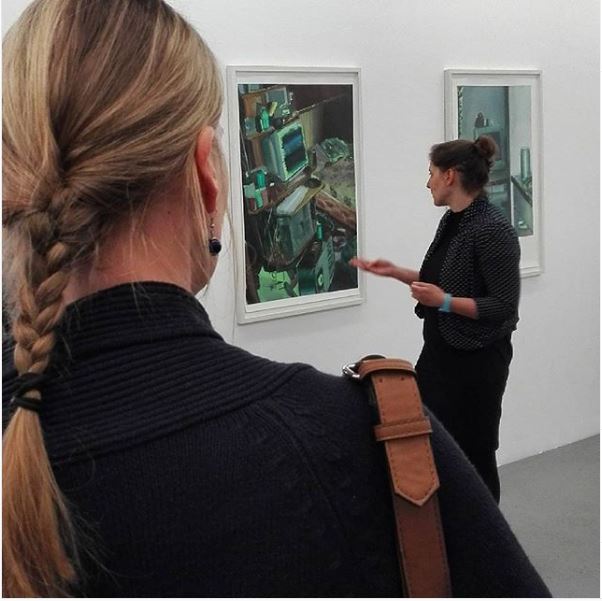 Due to corona-related restrictions, the usual opening will be cancelled on 16 August. Instead, we are offering short guided tours from 18 to 29 August Tuesday to Saturday at 6 pm for a limited number of participants.
Registration is requested by phone 0711 3512 2640 or via villa-merkel@esslingen.de
From 30 August the guided tours will take place again on the following dates:
Official Guided Tours
Sundays 3:00pm
Thursdays 6:30pm
The Art Education Program at Villa Merkel, with its team of competent, young art historians, offers official guided tours twice a week and free of charge.
Private tours
can be booked through our office at theVilla Merkel:
Tel.: 0711 3512-2640
Daily notices for accompanying or special events during the exhibition as well as supporting programs are posted under the section "Currently", in our Newsletter and on our social media channels.
---
Guided tours for preschool and school classes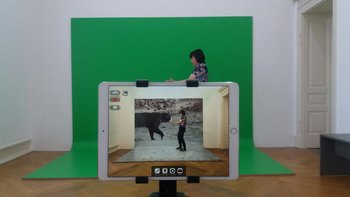 Guided tours for preschool and school classes
The Villa Merkel offers specially designed tours for preschools and school classes - optionally with an added workshop afterwards. Duration: 90min. For applications or questions please write to
+49 / 711 3512-264
All teachers are invited to attend one of our official, guided tours for free to get informed about the exhibition beforehand. (Tuesdays 6:30pm and Sundays 3pm)
---